Sectional Doors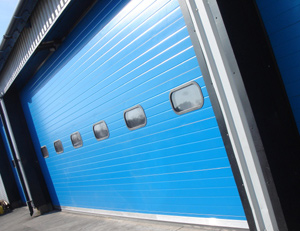 There are some applications where the best solution is not a standard door but something more specialist.

Rest assured that nothing is too specialist for us!
Whatever your particular requirement, Swindon Door Services can not only deliver the goods but we fit them too!

We can supply all sizes of specialist industrial doors and our huge range includes manual or automatic doors (including repairs), industrial sectional doors and heavy duty crash doors. Many of these come in a range of designs.

We also have a wide range of spares in stock.

Whatever kind of door you are talking about, talk to us first.